These early analogue videos were made using both domestic VCRs and in an analogue editing studio. They wove filmed and sampled footage into loops of increasingly eroded narrative, which then became riffs or leitmotifs in subsequent commissioned longer works, and later still provided texture and disintegration in a more seamless digital context.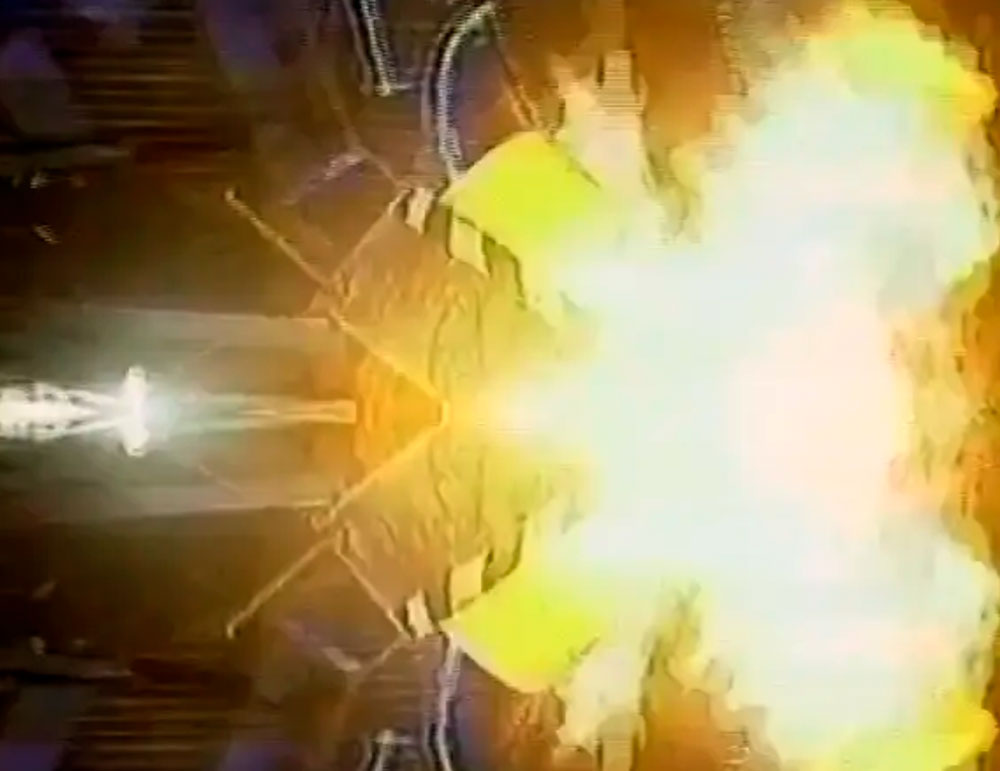 AI 2001
Video set for 'AI', Steven Spielberg film featuring Ministry.
This piece was unusual in that it was almost all assembled as animation generated in Photoshop, and used very little digitised video.
Video length: 6 minutes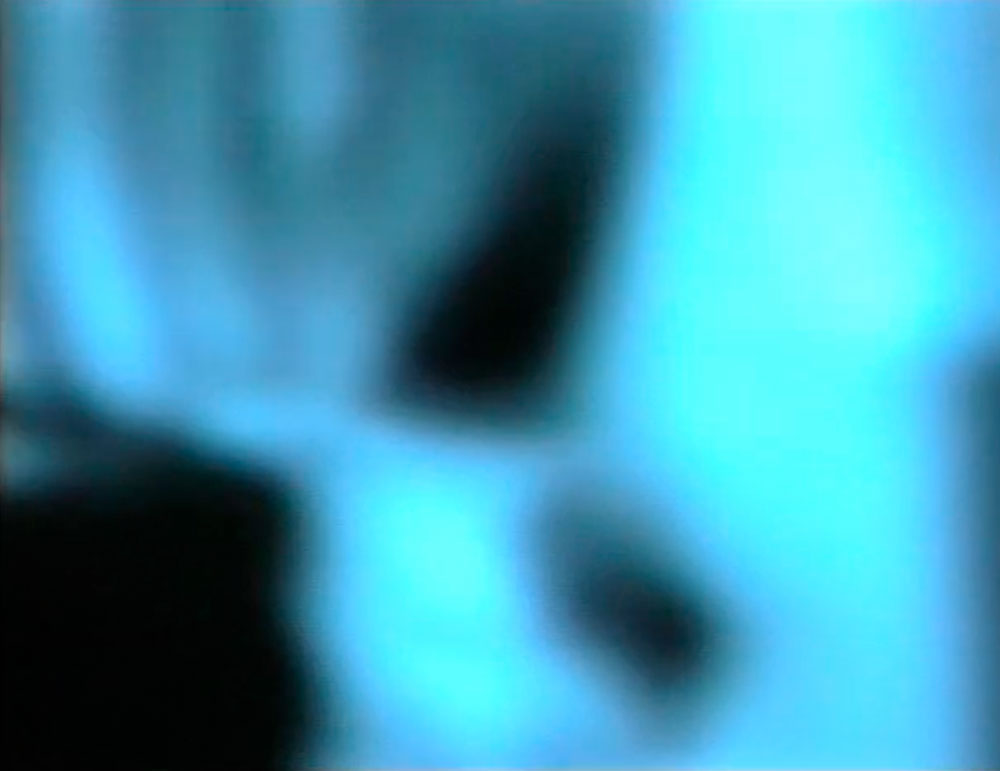 BlindLight 1998
Then followed loops such as this that used analogue source, but were digital edits.
Audio by Biosphere, Journey To The Centre Of The First 1.2.
Video length: 5.10 minutes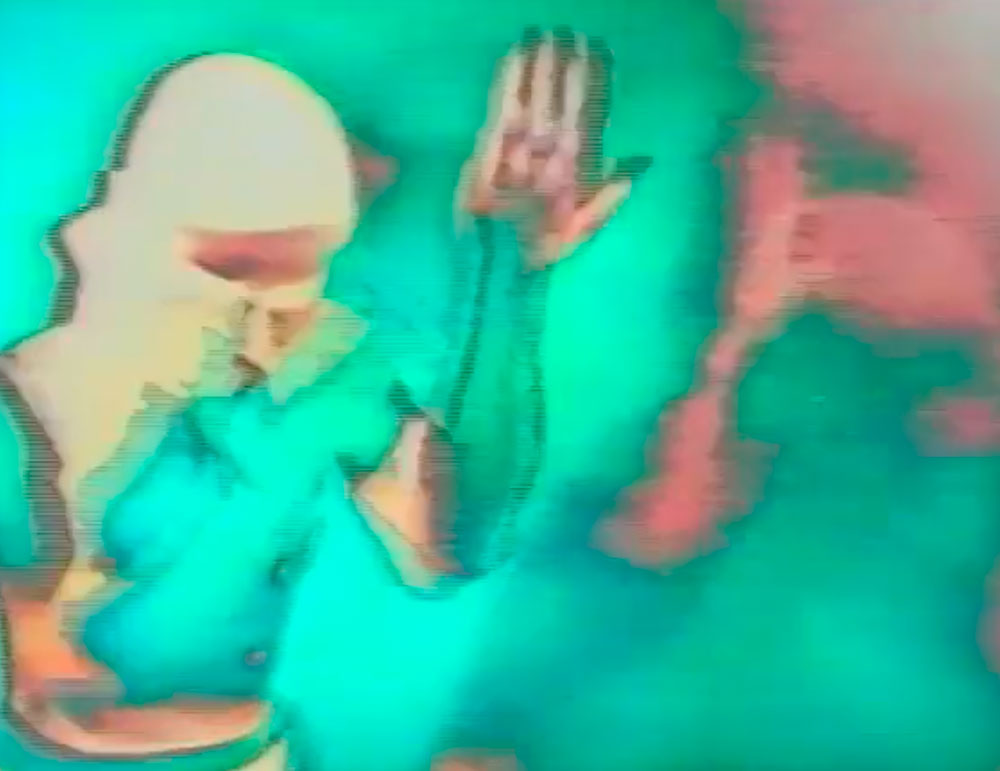 Meditation On Violence, Fire 1996
This piece samples and remixes Maya Deren's black and white 60's film 'A Meditation On Violence' which follows a T'ai Chi master's parabolic movement from stillness into fluid attack mode and back.
Video length: 5 minutes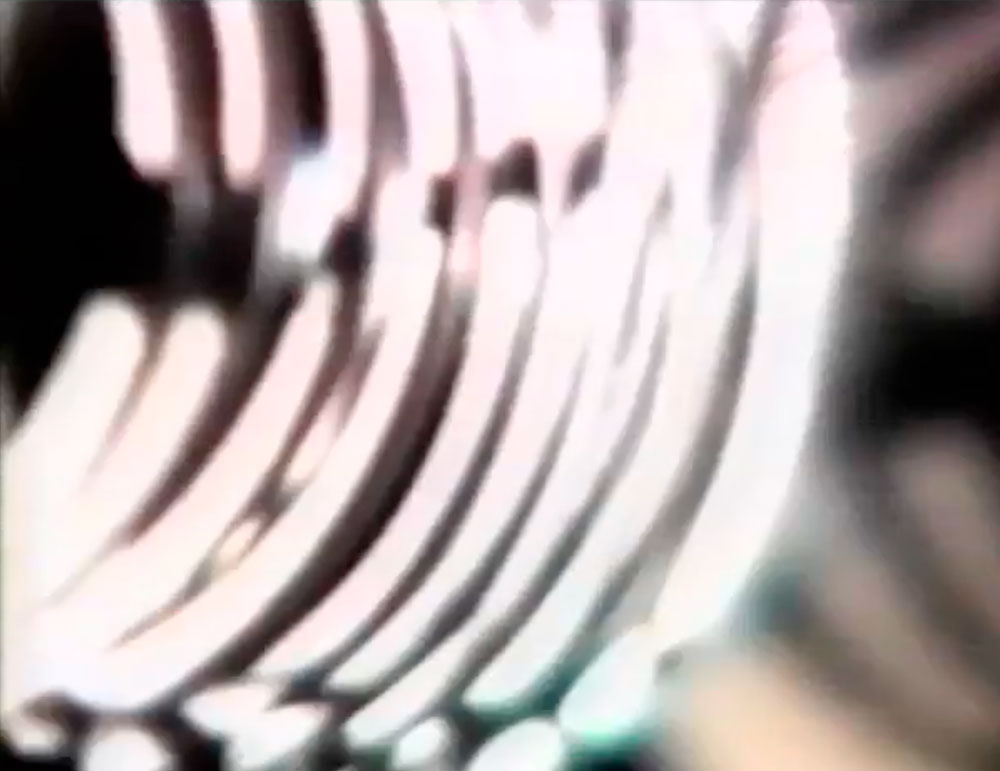 Spiral Tunnel 1996
An experiment in rhythm and beauty hidden in strobe.
Audio: Les Fleurs Du Mal, Biosphere and Deathprod.
Duration: 3.48 minutes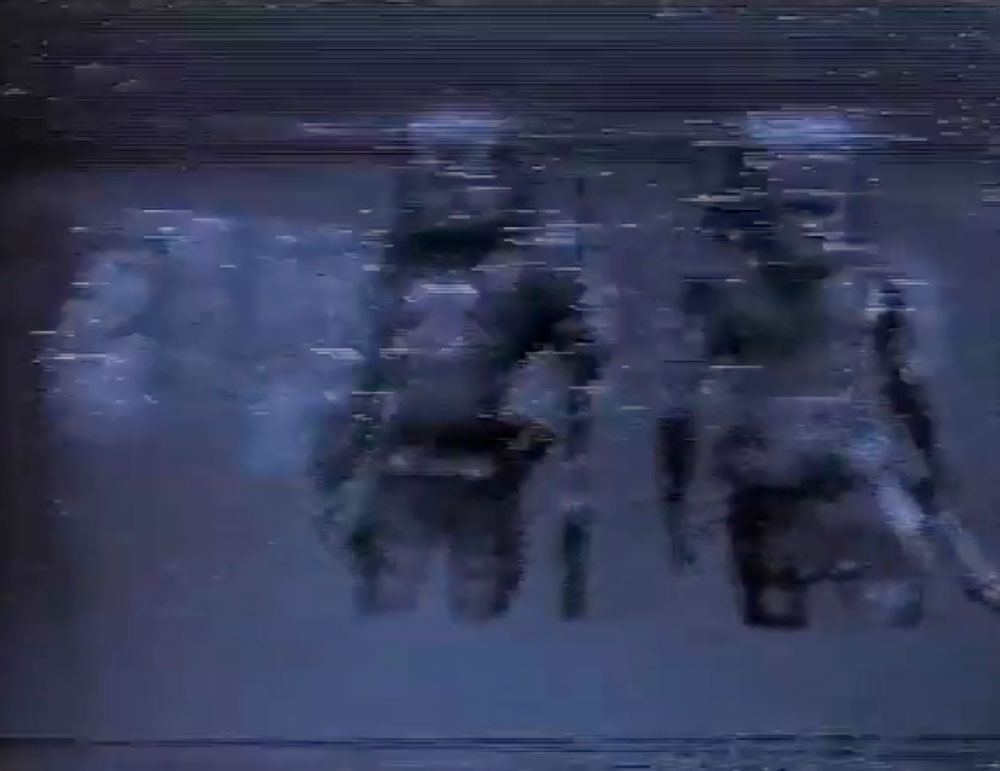 Predator Vision 1995
Our first video piece, made by recording fast forward and pause over and over between two VCRs. Eroding samples mostly from Predator, footage filmed at rave events and off game console screens. A labour of love.
Here Predator Vision plays to tracks Biomorphium by Techno Animal and Nut Crush B1 by Thomas Chrome.

It was first screened at Replicant Vision with Suhail Malik at the Technophobia Conference, ICA, 1995 and installed at the Factory, Rotterdam in the same year. It then featured in many 0D rave and club visual installations during the 1990's, notably during a VJ residency at The End and Thinking Alien, Leeds, both 1996.
Video length: 8 minutes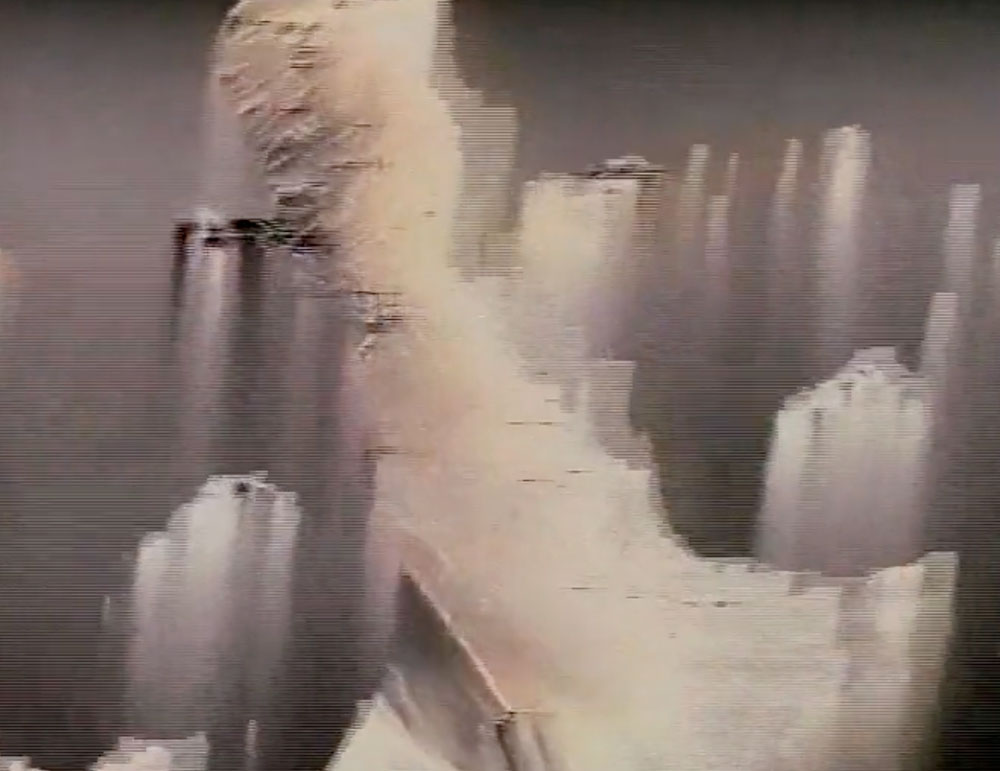 Cut Up Puppets 1995
This was inspired by our growing interest in Haitian Voudou and trance possession and developed alongside the performance piece, Possession.
Audio by Ocosi
Voice Ranu 0D
Video length: 4.10 mins